Click on the image below to download a free catalogue of the paints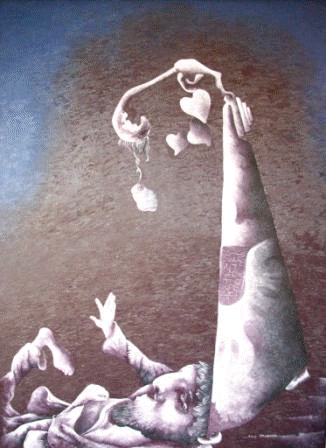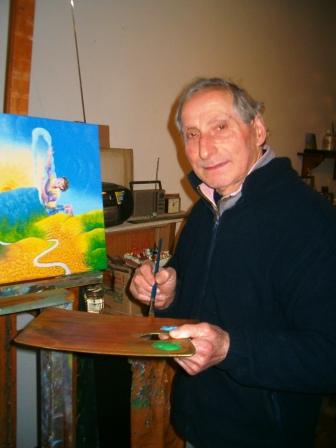 In a recent exhibition at the "jaques Prevert" conference at Carros in Provence, the French art critics called his art "Naif-surrealist".
This definition suits his artistic vein perfectly.
The French critics also described his paintings as "chatoyant", shimmering; that is to say, modelled on nature but transfigured by a uncommon creativity. Shimmering like the colours generously and joyously used to bring gaiety to the things of life and of the heart.
The magic element dominates. Forms are transfigured until they become non-forms, fantastic shapes which go beyond conventional limits, without, however, becoming unintellegible. Pecorari has the gift of making himself understood without having to add didactic elements.
His original painting technique, typical of self-taught painters like himself, uses purity of colour and ingegnousness in the composition of the lyricism which, in his own way, serenely and gently, he recites. Pietro Pecorari is able to express his feelings poetically, without the use of methods now outdated. Solemn in the telling of the story, but drastic, clear cut, in a representation that has nothing dull, transparent or shadowy about it.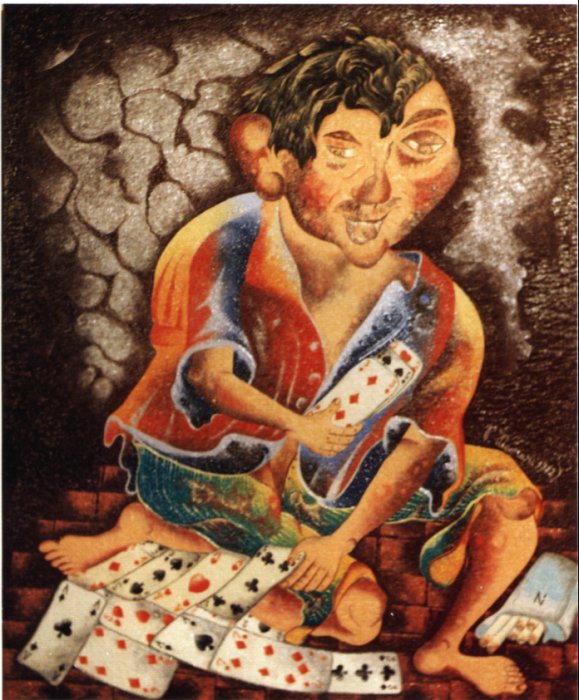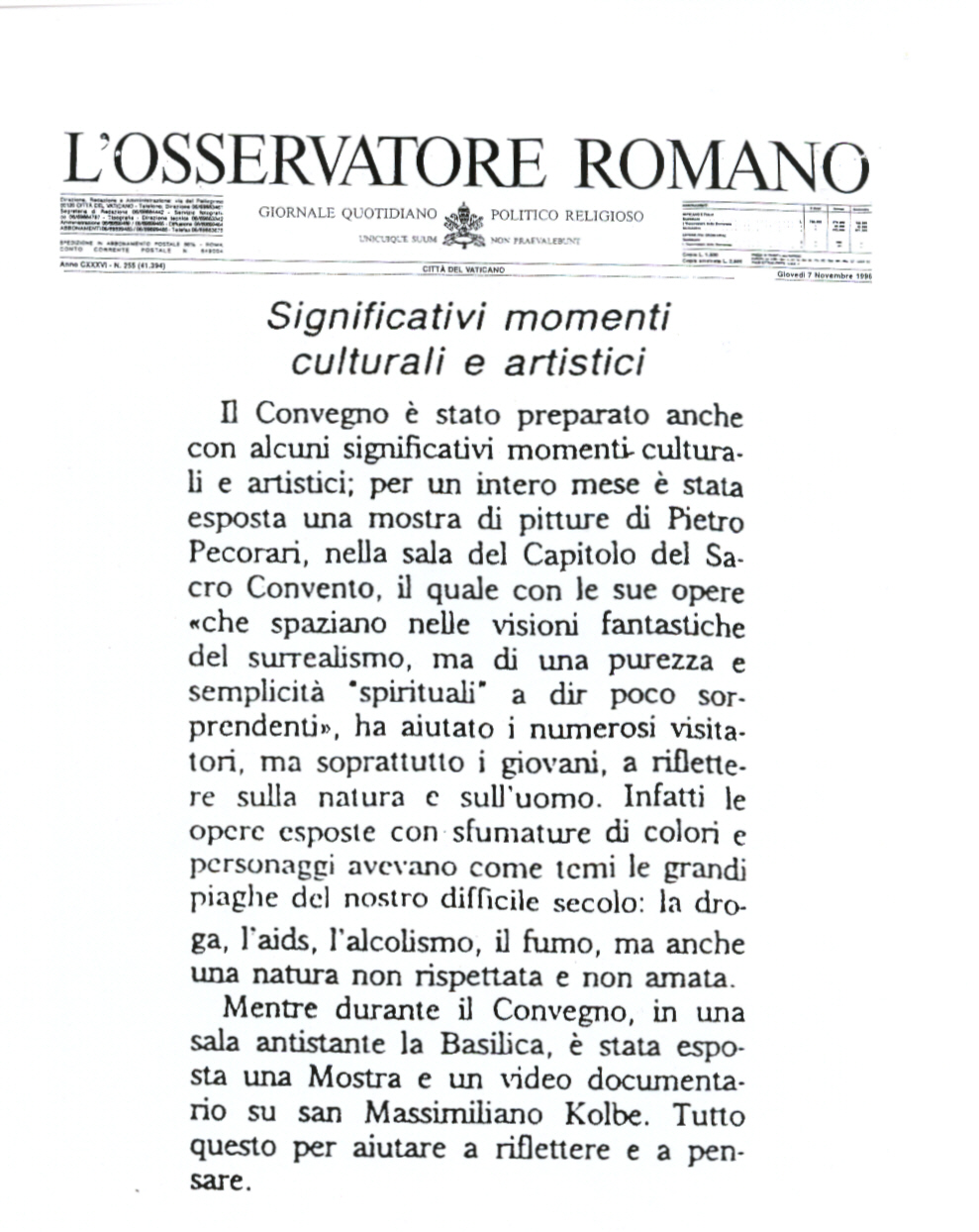 Pecorari's work has been acclaimed by the critics. He has managed to enliven apathy and nourish semplicity through his ability to relate and communicate, which is there, albeit unseen, and which mingles with magical surrealistic traits which also vibrate with a diffused piety